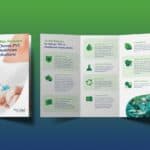 New Flyer: 10 Key Reasons to Choose PVC in Healthcare Applications
26/10/2023
PVC 2024: Reframing the PVC Narrative Amid NGO Criticism
22/11/2023
PVCMed Alliance recently played an active role in the Nordic Initiative for Environmental Labelling of Medical Supplies (NIELS) market dialogue that gathered green procurers and medical device manufacturers in Malmö, Sweden.
This initiative, driven by green purchasers from the healthcare sector in Denmark, Norway, Sweden, Finland, and Iceland, aims to increase the proportion of Type 1 eco-labeled products, such as the Nordic Swan Ecolabel, which currently excludes PVC products in several categories.
The event took place in Malmö on October 12th, providing a platform for manufacturers and distributors of medical equipment and other medical products to learn about the project and discuss potential opportunities and challenges with the buyers.
A key highlight of the dialogue was the participation of PVCMed Alliance, which raised several critical questions regarding the stance on PVC and plasticisers in medical products. PVCMed Alliance also stressed the possibility to mechanically recycle PVC medical devices and mentioned the expanding VinylPlus® Med recycling partnership in Belgium, as well as RecoMed in the UK. Several of these inquiries were addressed by the panel, marking a step forward in the ongoing conversation about sustainable healthcare practices.
PVCMed Alliance's involvement in this dialogue underscores its commitment to addressing environmental concerns and collaborating with hospitals, procurers, the Nordic Swan Ecolabel, and other stakeholders. This engagement is a testament to the Alliance's mission being a dialogue platform for the use of PVC in healthcare.