PVC waste management
The PVC industry is committed to sustainable development of the PVC value chain and an efficient use and management of PVC products through their entire lifecycle. Enormous progress has been made in collecting, recycling and recovering PVC-based products to ensure that valuable raw materials are conserved in an economically suitable way, and other component PVC waste is managed appropriately. Collection and recycling of PVC is also happening In the healthcare sector. A growing number of hospitals throughout the world collect and recycle non-infectious PVC-based medical devices.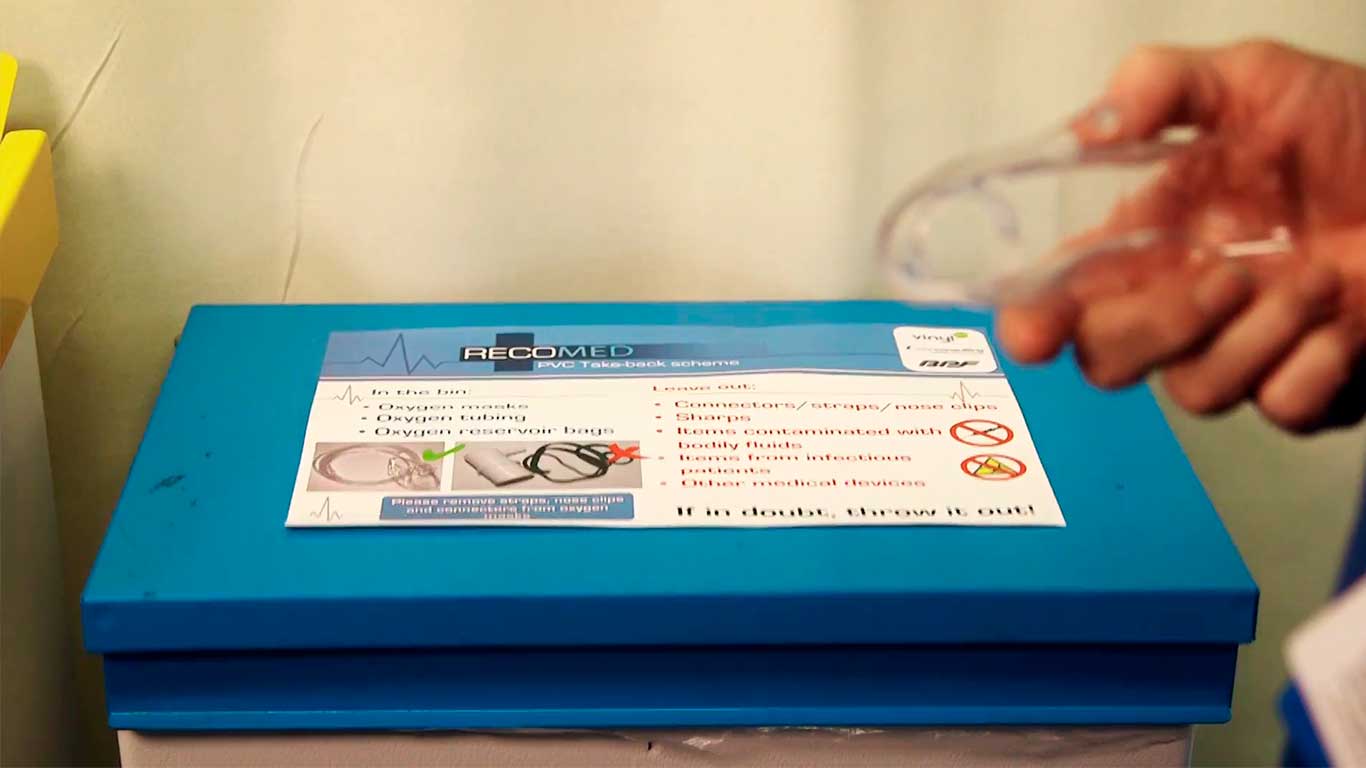 VinylPlus® – a commitment to sustainable development
The
VinylPlus®
platform puts this commitment into action. VinylPlus® is the ten-year
Voluntary Commitment
of the European PVC industry which builds upon the achievements of the Vinyl 2010 programme. It takes into account the next steps in tackling the sustainability challenges of PVC and also establishes a long-term framework for the on-going sustainable development of the PVC value chain.
Across Europe, VinylPlus® manages, promotes and finances schemes on waste logistics, collection, recycling and new technologies. In 2019, 770,000 tonnes of post-consumer PVC waste were recycled. By 2020, VinylPlus® aims to recycle 800,000 tonnes of PVC per year. Read more about PVC and recycling at VinylPlus®'
website
.
---
Main recovery processes for PVC waste
Mechanical recycling
Technologies to turn recovered and sorted PVC waste back into new PVC material by physical processes.
Energy recovery
Processes where PVC is incinerated for thermal energy recovery. This is important where end-of-life products are unsuitable for recycling because of technical or cost reasons.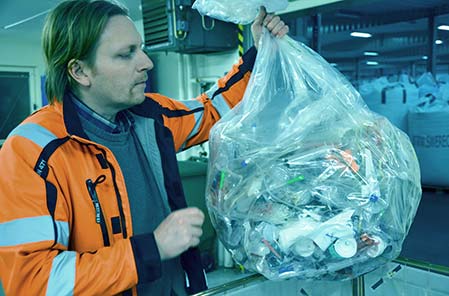 ---
---
PVC recovery in hospitals
Recycling
PVC medical applications
is a good idea. Medical grade PVC is of high quality and can easily be turned into new useful products. Also, hospitals save money by diverting waste from expensive treatment processes for clinical waste and at the same time contribute to circular economy, reduce carbon emissions and help save energy. It has been calculated that a 300 bed hospital could easily recycle around 2.5 tonnes of PVC medical devices each year. These advantages have led to implementation of recycling programmes for non-infectious PVC-based medical devices in several countries.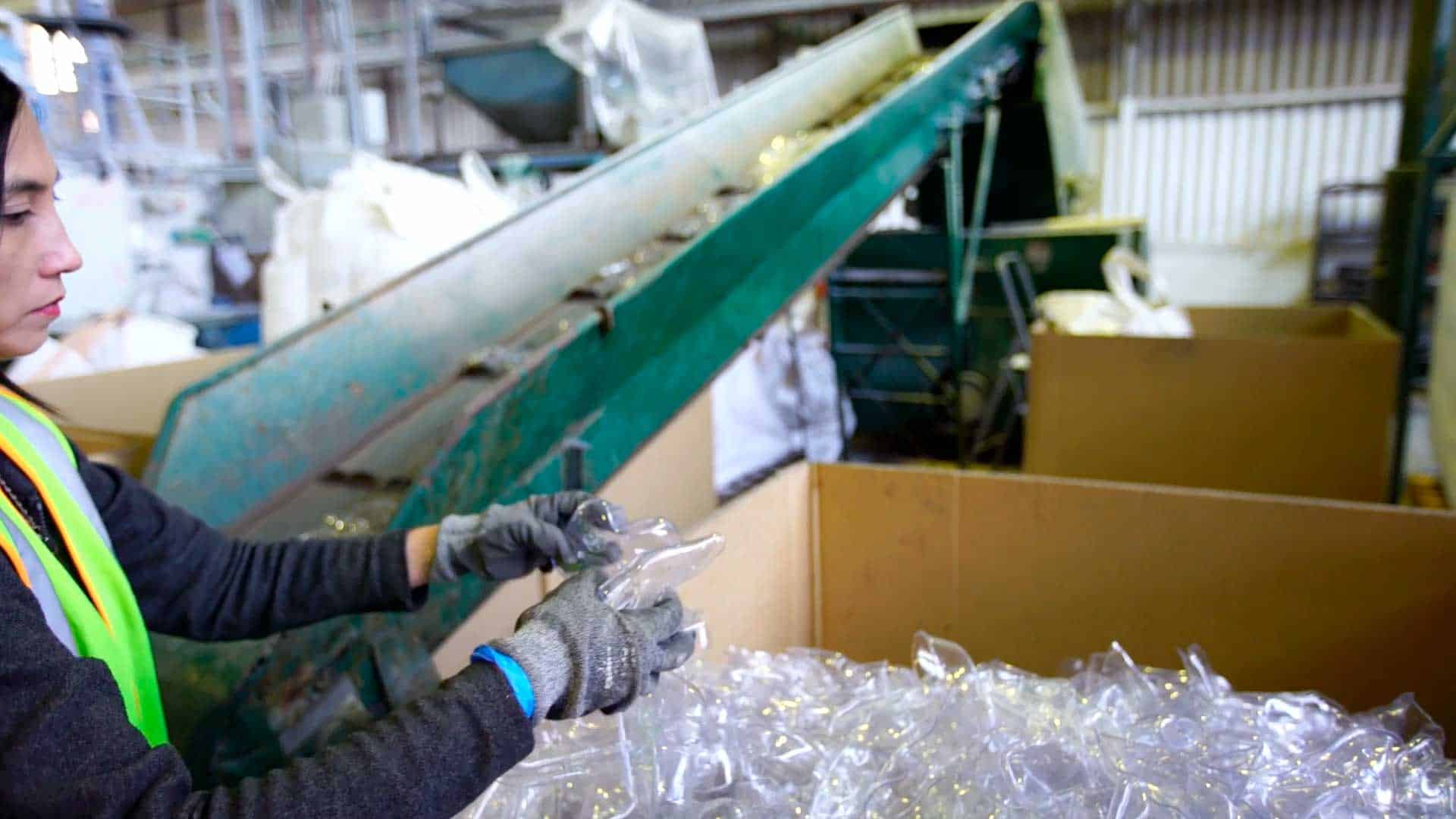 200+ Australian and New Zealand hospitals recycle PVC medical products
In 2009, a pilot
PVC recovery programme
was initiated at
Western Health Hospital
in Victoria, Australia. The programme — with participation from PVCMed Alliance member
Vinyl Council of Australia
— demonstrated that hospital staff can separate PVC medical products relatively easily. The recovered PVC can then be recycled and used as a raw material for new products such as playmats and industrial hose.
A success story
After learning from Western Health, many Australian and also New Zealand hospitals have implemented similar programmes. Today, more than 200 hospitals in Australia and New Zealand recycle non-infectious PVC-based IV bags, face masks and oxygen tubing. Every month, +20 tonnes of PVC waste is collected and recycled. The implementation of PVC recycling in hospitals is mainly driven by staff, who already recycle plastic at home and therefore find it a natural progression to do it at their workplace. Due to the success of the programme, PVC recycling is now part of the nursing training in Australia.
Read more success stories
.
Watch the videos below to learn more about the programme.
RecoMed take-back scheme for PVC medical devices
In the UK more than 30 hospitals participate in the
RecoMed
take-back scheme for disposable non-infectious PVC medical devices. Hospitals that are part of RecoMed collect and recycle PVC oxygen masks, oxygen tubing and IV bags. After collection, the PVC waste is turned into tree ties for the horticultural industry. So far, the collected and recycled PVC in the UK equates more than 550,000 oxygen masks. The programme is funded by VinylPlus® and conducted by a partnership between
Axion Consulting
and
the British Plastics Federation
.
Sustainability awards
The RecoMed scheme has won recognition from several organisations within the healthcare and waste management sectors. In 2015 RecoMed won the
Barema & AAGBI Environmental Award
. In 2017 the scheme won the
National Recycling Award
for waste prevention and the
CIWM Sustainability and Resources Award
for best recycling project.
Watch the video below to learn more about the RecoMed scheme.
IV bags are turned into school shoes in South Africa
In South Africa, a recycling project is currently underway, which is a model example of how an immediate challenge regarding plastic and waste management can actually contribute to sustainable development. Here, a partnership of hospitals, schools, municipal authorities, non-governmental organisations and the plastics industry has developed a groundbreaking program in which used medical equipment in hospitals is revitalised in the form of footwear for school children.
Medical plastic waste paves the way for schooling
About 5 million children in South Africa live in deep poverty. Even basic necessities such as shoes are in short supply, which means that children cannot attend school, as school uniforms are required. The programme's mission is to ensure that no children in South Africa should be absent from school due to a lack of footwear. To fulfill that mission, PVC IV bags are recycled into school shoes. Only 20 bags are needed per pair. Because the shoes are made entirely of PVC, they are 100% recyclable. When the shoes get too small for the kids, they hand them over for recycling and then get a new pair of appropriate size.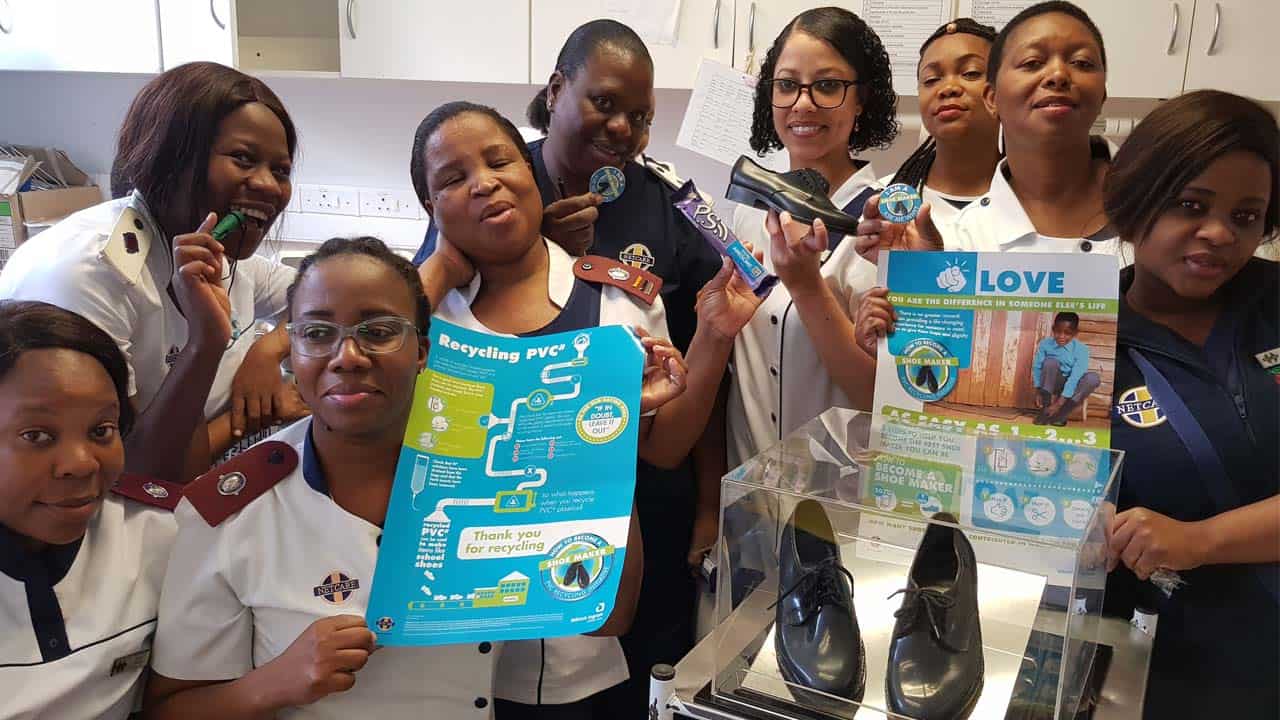 Canada recycles PVC medical devices
In September 2020 the Vinyl Institute of Canada and Environment and Climate Change Canada launched the PVC 123 pilot programme for PVC oxygen delivery devices, PVC oxygen tubing, PVC fluid bags/containers. The devices are collected at St. Joseph's Unity Health Centre in Toronto and recycled by Norwich Plastics.
Energy recovery
Unlike most PVC applications, the majority of PVC medical devices are short term, single-use products. For safety reasons, non-recyclable medical PVC waste and other hospital waste streams are generally managed through incineration. This is a highly effective waste management method. When incinerated, the waste is combusted at high temperatures, thereby destroying contaminants and lowering the waste volume dramatically. Typically, the thermal energy can be used to generate electricity and in some instances district heating. Incineration is thus also known as "waste-to-energy."


Hospital waste incineration has been greatly improved
Hospital waste management processes have been improved over the last decades to make incineration sustainable and efficient. In addition, recent experiences have shown that recycling of medical waste has the potential to be successfully implemented in healthcare settings like hospitals, therefore contributing to smart use of resources and improved cost-efficiency.


Waste substances from PVC incineration are appropriately managed
Concerns have been raised about the potential emission of waste substances from PVC incineration. The production of waste substances depends on incineration conditions. In modern, well-run incinerators, these substances are appropriately managed on the basis of the strict procedures and standards set up under the EU legislation.


Want to learn more about incineration of PVC?
PVCMed Alliance affiliate VinylPlus® has published easy-to-read articles, based on the latest scientific research, on PVC waste incineration.