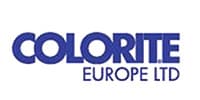 Colorite Europe
Colorite Europe is a market leader in the manufacture and supply of PVC compounds and CELLENE non-PVC compounds to the medical device industry. For over forty years, Colorite has won the confidence of its customers with premium quality products and a first class service.

Further information on Colorite Europe is available at www.coloriteeurope.com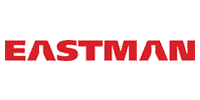 Eastman
We transform the way things are made and done by listening and collaborating. Founded in 1920, Eastman is a global specialty materials company that produces a broad range of products found in items people use every day. Our 14,000 employees in more than 100 countries listen to the needs of society and our partners to develop groundbreaking technologies, leading business models and sustainable materials that help make the world a better place. 

Further information on Eastman is available at www.eastman.com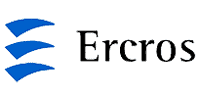 Ercros
Ercros is an industrial group with a hundred-year tradition and diversified into three business areas: Chlorine Derivatives Division, Intermediate Chemicals Division and Pharmaceuticals Division. It is a leading company in the main markets in which it operates and exports almost half of its sales to more than 128 countries, mainly in the EU.
The company carries out its production under a voluntary commitment that it has made in relation to the safety of its facilities and the health of people, respect for the environment, the quality of its products and dialogue and transparency in relation to society. Formaldehyde and its derivatives, along with the main active pharmaceutical ingredients, account for a significant share of the global market.
In Europe, it is the leading company in terms of sales of chloroisocyanurates for treating swimming pool water. In Spain, it is first in the ranking for sales of products like caustic soda, sodium hypochlorite, sodium chlorate and moulding compounds, and it is the second largest player in the PVC market.
Further information on Ercros is available at
www.ercros.com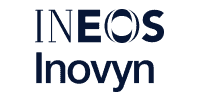 INEOS Inovyn
INEOS Inovyn is Europe's leading producer of vinyls and in the top three worldwide.  With an annual turnover of €3.1 billion, INEOS Inovyn has circa 4,200 employees and chemical manufacturing, sales and marketing operations in 8 countries across Europe.
INEOS Inovyn's portfolio consists of an extensive range of class-leading products arranged across General Purpose Vinyls; Specialty Vinyls; Organic Chlorine Derivatives; Chlor Alkali; Hydrogen and Vinyls Technologies.  INEOS Inovyn's annual commercial production volume is circa 10 million tonnes.
Further information on INEOS Inovyn is available at www.inovyn.com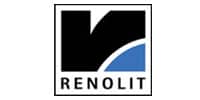 Renolit
The Renolit Group is an international leader in the manufacture of high-quality plastic films and related products for technical applications. This independent family-owned business, which has been setting benchmarks for quality and innovation for over 65 years, now employs a workforce of approximately 4,500 employees at more than 30 production sites and sales entities.

Further information on Renolit is available at www.renolit.com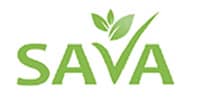 Southern African Vinyls Association (SAVA)
The Southern African Vinyls Association (SAVA) is the representative body of the Southern African vinyl industry. Its main purpose is representing members' interests in the Southern Africa region to create consumer confidence within the industry and to develop and sustain markets for the polyvinyl chloride (PVC) business. SAVA also participates in knowledge transfer activities with the Vinyl Council of Australia, the Global Vinyl Council, VinylPlus and other international organisations.

Further information on SAVA is available at www.savinyls.co.za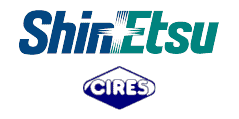 Shin-Etsu/Cires
Shin-Etsu PVC is part of Shin-Etsu Chemical Ltd., world leader in the production of PVC. Production in the Netherlands takes place at two modern plants. The Botlek Business Park plant produces vinyl chloride monomer (VCM), the raw material for the production of polyvinyl chloride (PVC). PVC production takes place at our Pernis site.
Performance, quality, innovation, environment, and safety are pivotal to our work. We have customers all over Europe. They process our PVC into piping systems, window frames, cables, floor coverings, and even in super-fast sports cars.
Further information on Shin-Etsu is available at www.shinetsu.nl
VESTOLIT
For more than 65 years, PVC has been produced in Marl. VESTOLIT operates in Marl the largest fully integrated PVC (polyvinylchloride) production plants in Europe, with a capacity of 400,000 tonnes PVC and approx. 1 million tonnes of monomer products per year. Starting from the raw materials ethylene and salt, all production steps are based at one location. This composite structure enables an optimal and highly efficient interaction of energy production, raw material transport and services.
We offer our customers a wide range of PVC pastes and thermoplastic PVC as well as a variety of basic chemical products for a wide variety of industries and industrial applications. Furthermore, we provide a unique added value by supporting our customers with technical solutions for their PVC-processing. Our customers also benefit from a broad spectrum of logistics solutions.
Since December 2014 VESTOLIT belongs to the Orbia group.
For more information, go to https://vestolit.com.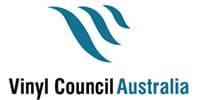 Vinyl Council of Australia
The Vinyl Council of Australia is a members-based organisation established in June 1998. Members include manufacturers of vinyl resin, vinyl compounds, vinyl and recycled vinyl products, and suppliers of additives and services to PVC product manufacturers. The purpose of the Vinyl Council is to strengthen and advance the sustainability of the Australian PVC industry through a range of activities including the dissemination of information, research, communication, representation and promotion. The formation of the Council was an initiative of the PVC sector members of the Plastics and Chemicals Industries Association (PACIA).

Further information on the Vinyl Council of Australia is available at www.vinyl.org.au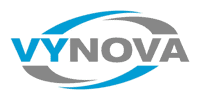 VYNOVA
VYNOVA was founded on July 1, 2015, as spin off from the INEOS ChlorVinyls "heritage" to become part of ICIG (closing August 1, 2015). The company is young, but continues operating its businesses based on the vast experience dating back to EVC, LVM and INEOS ChlorVinyls. VYNOVA stands for continuity and reliability, and excellence in quality and service through partnering with our clients. It operates a growth strategy based on a healthy financial structure. Leadership in safety and operational excellence are part of our core values. For ICIG, this acquisition will complement its fine chemicals, pharmaceuticals and enterprises platforms by new strategic segments in the chlorovinyls industry.  
As a result of this formation VYNOVA becomes a major player in the European suspension PVC and caustic soda (NaOH) markets. In addition, it strengthens its position in caustic potash (KOH) to become a key player in Europe, together with ICIG's existing KOH business in PPC (France). The VYNOVA assets constitute a set of well integrated chemical supply chains, from salt to PVC. All cell rooms for caustic soda production are based on state-of-the art membrane electrolysis. The PVC plants are located in western Europe, with good access to logistic facilities and export markets.
Further information on the VYNOVA is available at
http://www.vynova-group.com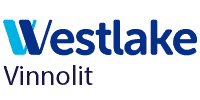 Westlake Vinnolit
As a leading manufacturer of PVC and reliable partner for the supply of caustic soda, Westlake Vinnolit offers individual solutions for customers from a wide range of industries: our PVC products are used, in particular, for durable applications in the construction sector, but also in the automobile industry and medical equipment, all of which make life better and safer. Caustic soda is an important basic chemical and is used, among other things, to make paper, aluminum, detergents and viscose fiber. 
Westlake Vinnolit is part of the Westlake Group.
For more information, go to https://www.westlakevinnolit.com.
If you are interested in supporting the PVCMed Alliance or you would like to receive more information, please contact
info@pvcmed.org