In June 2015 the EU's Scientific Committee on Emerging and Newly-Identified Health Risks published an Opinion on the safety of DEHP in medical devices after many delays. However, the Opinion has now been exceptionally revised due to several errors in the original report.
The main conclusion and Opinion body remain unchanged.
The revisions are found in Annex II, beginning on page 165.
Want to learn more?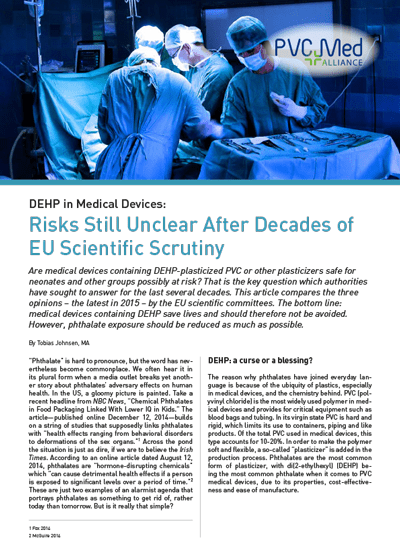 PVCMed has published an easy-to-read article summarising the Opinions on DEHP in medical devices by EU's Scientific Committees.