Are you attending Exposanità, Europe's second largest healthcare exhibition? We are. PVCMed Alliance Project Manager Ole Grøndahl Hansen will talk about PVC in healthcare , namely how PVC covering helps to create state-of-the-art hospital environments. The event, 'Costruire per la sanità – regole e soluzioni', is arranged by PVC Forum Italia and will take place in Sala Mascagni, pad. 26 C71 from 13:30 to 17:00 on 18 May.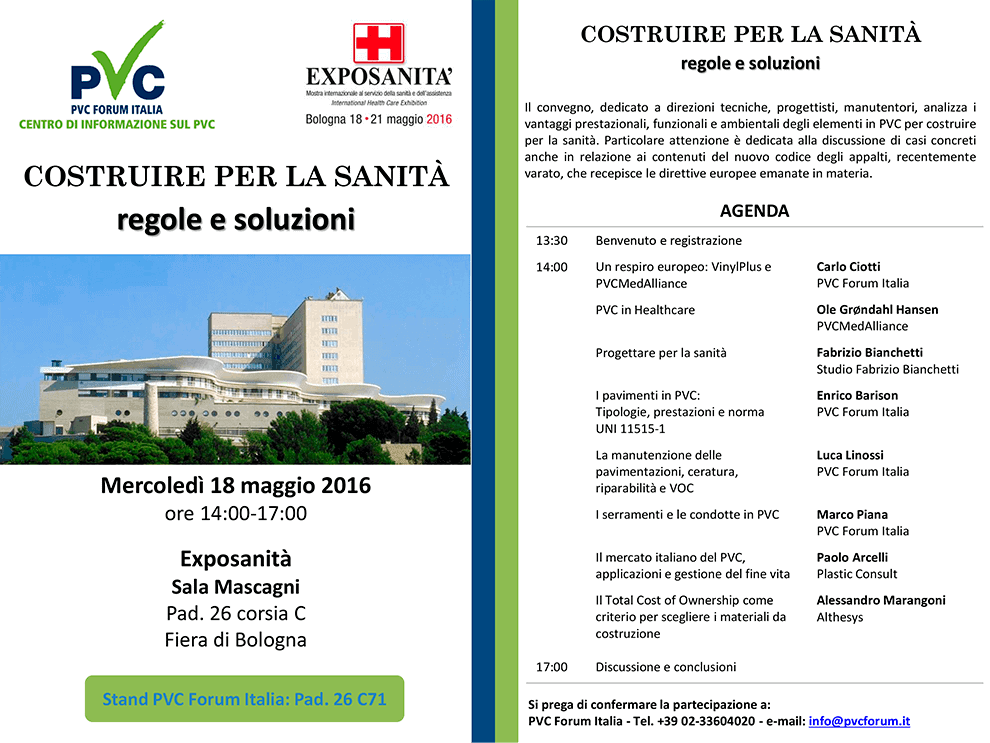 Live coverage on social media by PVCMed
PVCMed representatives will visit stands to discuss the many uses of PVC in healthcare. Last but not least, we will live tweet and post Instagram updates from the many stands and presentations. See you there!