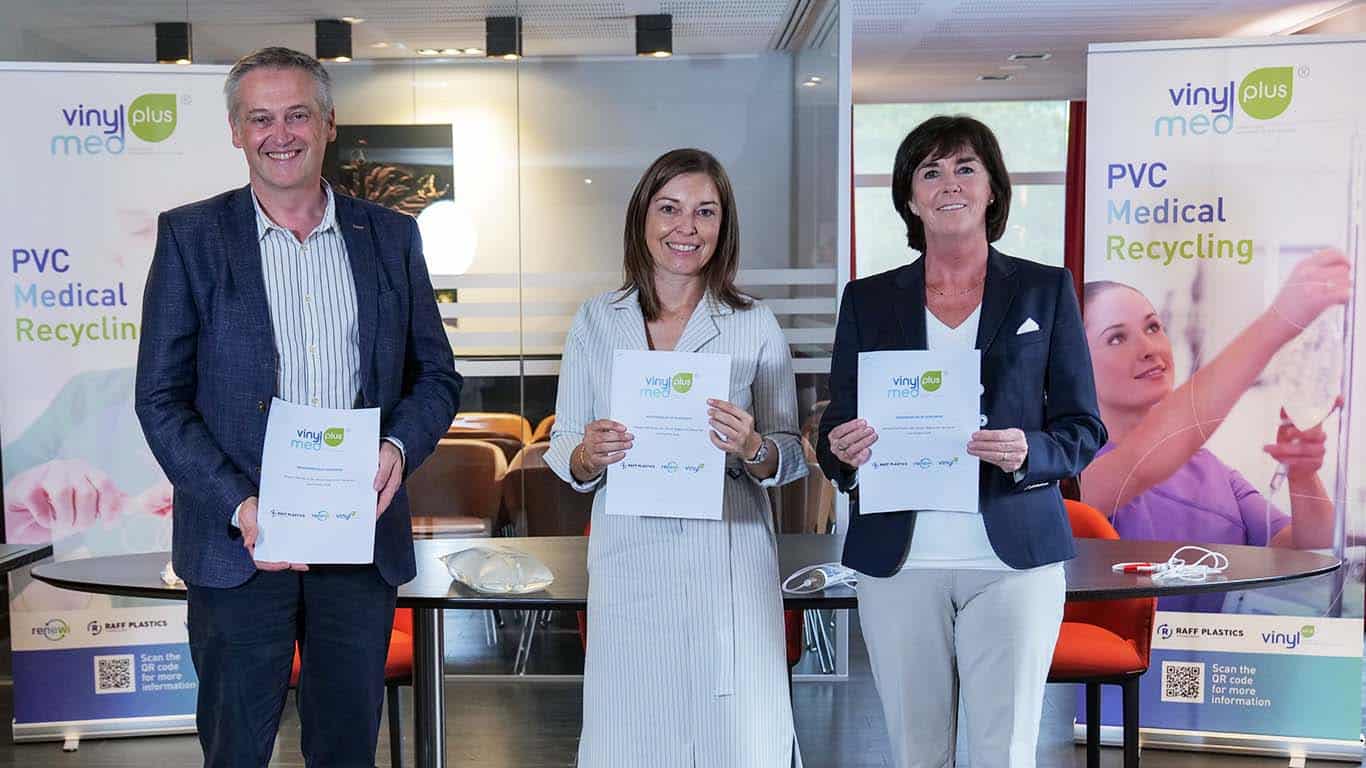 VinylPlus® Med accelerates sustainability in Belgian healthcare
18/10/2021
NGO PVC position can hamper circular plastic initiatives in hospitals
19/01/2022
Plastics-based medical devices and equipment are essential to safe and efficient healthcare. Many of these devices, used once with no contact with patients or in contact for a short period of time on non-infectious patients, can be recycled.
At the Plastics Recycling Show Europe 2021, PVCMed Alliance Project Manager Ole Grøndahl Hansen and VinylPlus® Technical/ Environmental Affairs Senior Manage Vincent Stone will present how PVC can help enable a safe transition to circular healthcare.
PVC is the most common plastic used in disposable medical devices including oxygen and anaesthetic masks, tubing, IV and dialysis bags.
The joint presentation will show how collection and recycling can be done safely, as well as introducing the new collaborative partnership VinylPlus® Med that brings together hospitals, waste management companies, recyclers and the PVC industry to accelerate sustainability in European healthcare.