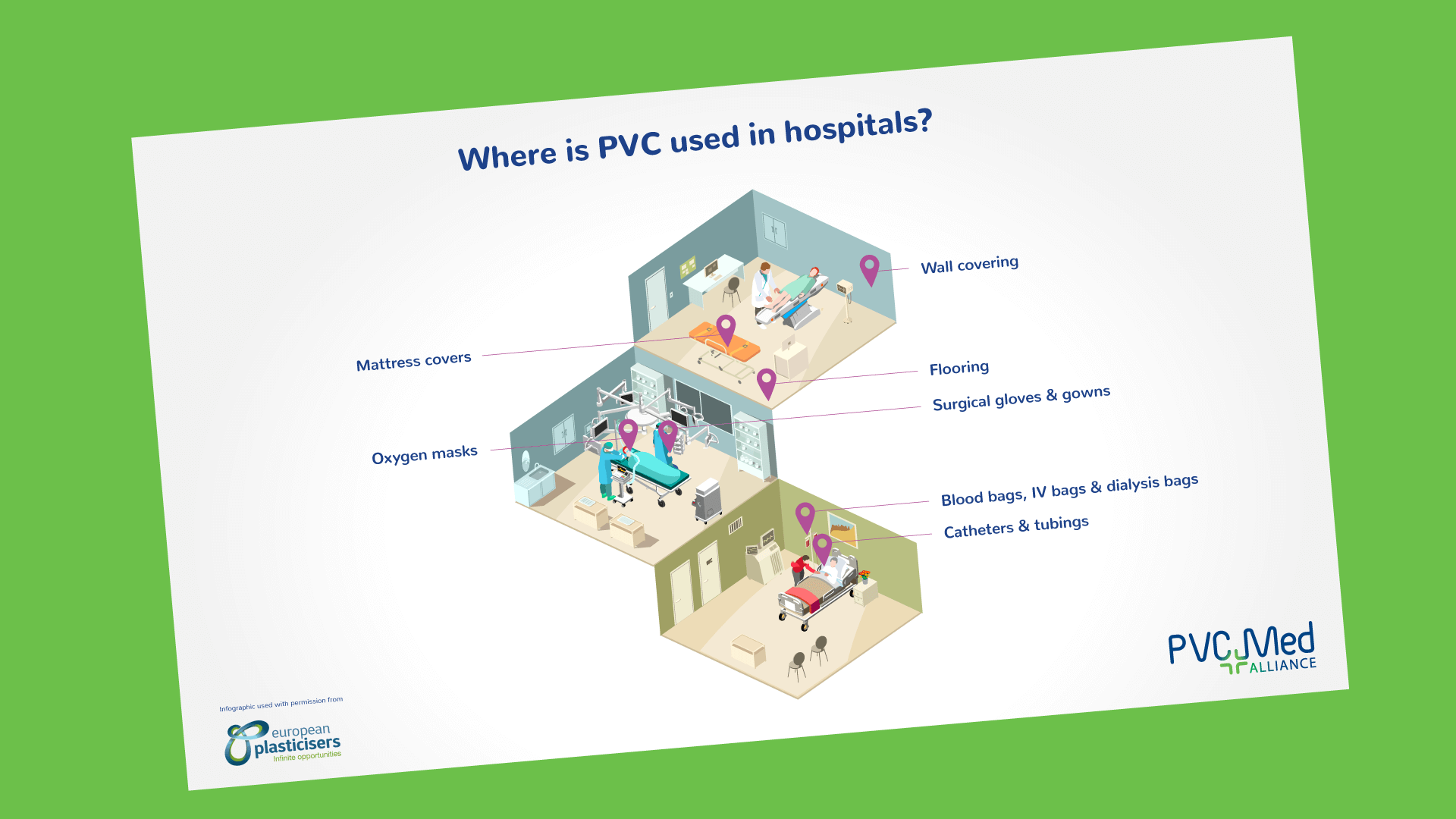 Where is PVC used in hospitals?
The plastic PVC, also known as vinyl, is the most used material for disposable medical devices such as blood bags and oxygen masks, but also a primary choice for hygienic hospital flooring. Discover some of the many applications in the infographic.
Infographic is used with permission from European Plasticisers.