Infographics & fact sheets
Need quick information on the use of PVC in healthcare? Click on the infographics and fact sheets to learn more.
---
---
---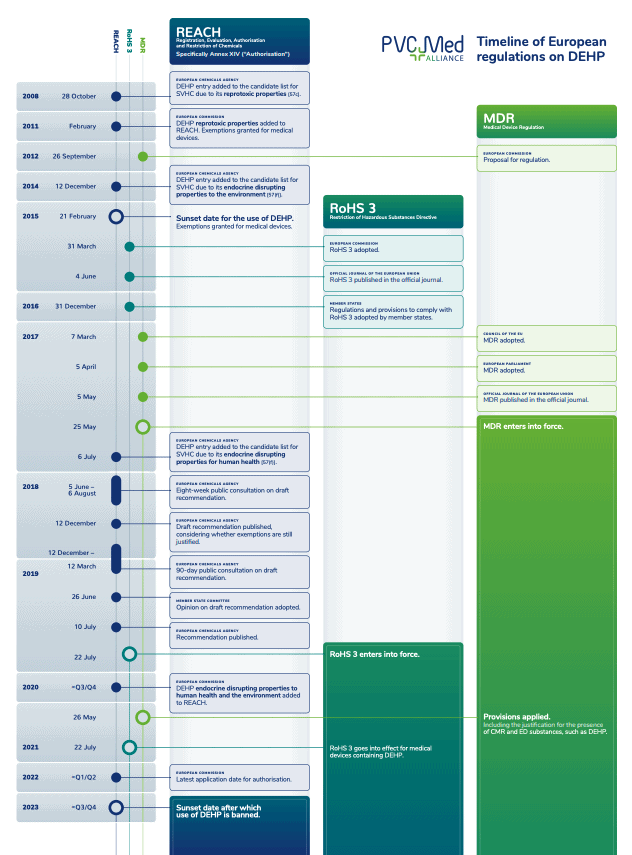 Timeline of European regulations on DEHP
The use of DEHP in the EU is regulated by different pieces of legislation, including REACH Regulation, RoHS Directive and by the Medical Device Regulation. To date, medical devices have been exempted from restrictions. This is due to change in the coming years – download the timeline for an overview of the regulations.
---
---
---
---
Blood containers, popularly known as blood bags, are one of the key application areas for PVC. In fact, blood transfusion services all around the world depend on the qualities of PVC. Learn more about PVC blood bags in this infographic.
---