Every day around the world, hospitals and other healthcare facilities use many tonnes of single-use plastics-based medical devices. Many of these devices are made from easily recyclable PVC plastic, which can be turned into a wide range of useful products.
In the latest issue of Medical Plastics News Magazine, PVCMed Alliance's Ole Grøndahl Hansen writes about how South African hospitals do just that. Used PVC IV bags are turned into school shoes that enables education for disadvantaged children.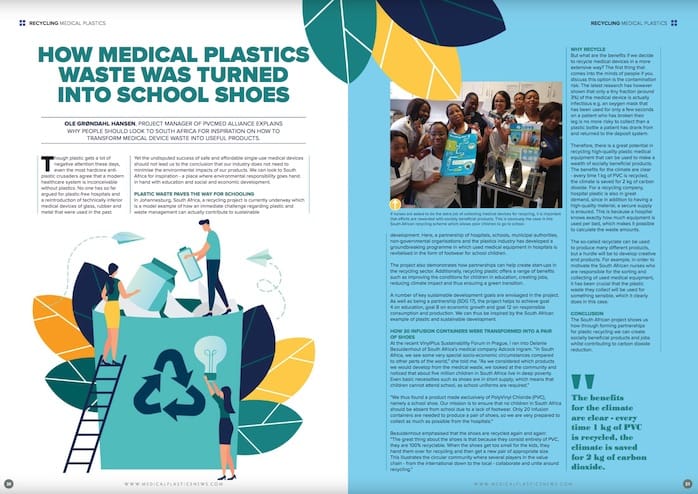 To learn more about the programme, watch the video interview with Delanie Bezuidenhout, PVC specialist at Adcock Ingram, one of the partners behind the project.