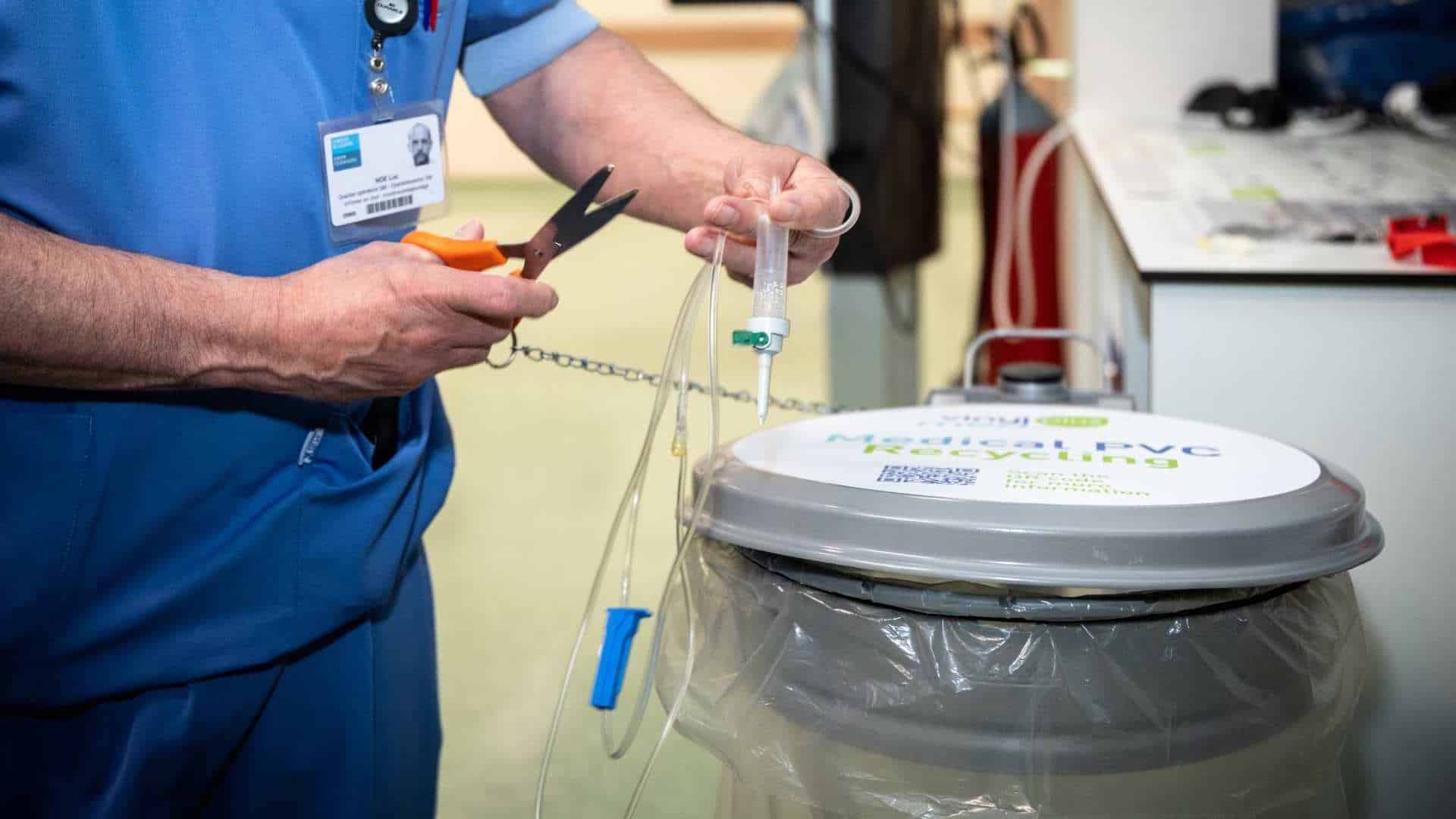 Medical device recycling for a #HealthierTomorrow 
07/04/2022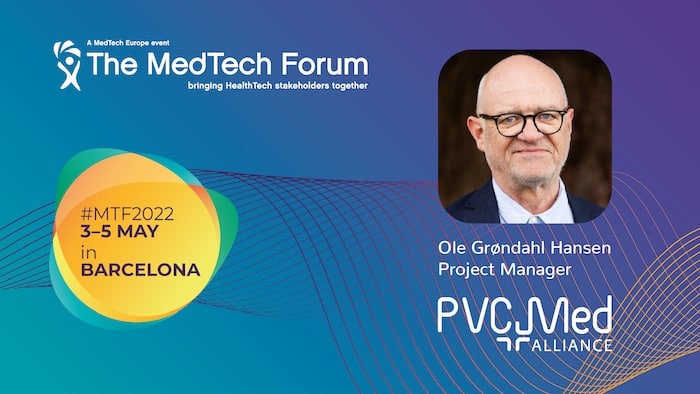 Towards greater sustainability in healthcare – MedTech Forum 2022
19/04/2022
PVC is both the most used plastic for disposable medical devices and easily recyclable. Hospitals in Belgium and elsewhere already collect used PVC medical equipment for recycling. At a free webinar on 3 May the circular potential of medical PVC in a US context will be discussed with input from PVCMed Alliance and VinylPlus® Med.
PVC's performance and protectiveness have made it a critical material in healthcare products and procedures. The material's unique characteristics meet the healthcare industry's tough performance standards while also being versatile, easily sterilised and non-breakable. Indeed, no other material on the market performs as well or is as cost effective as PVC, also known as vinyl. But what about its end of life? Medical device recycling programmes are now in place in Belgium, Australia, South Africa, Canada and elsewhere. 
At a free webinar arranged by the Vinyl Sustainability Council, existing international programmes and opportunities to make medical PVC a part of the circular economy in the United States will be explored. Learn about the obstacles and opportunities to make this vision a reality from recyclers, medical professionals and medical device manufacturers. The panelists include PVCMed Alliance's Ole Grøndahl Hansen and Tobias Johnsen, as well as VinylPlus® Med Project Leader Vincent Stone, who will present the recycling schemes that are being rolled out in Belgian hospitals.